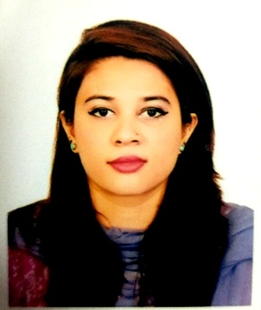 Anika Sanzana Khan
Chief Operating Officer
Anika Sanzana Khan is the Chief Operating Officer of HAEFA,Bangladesh. She graduated in International Relations from University of Dhaka and finished her Post Baccalaureate degree in Project Management from University of Maryland Baltimore County. Her past work experiences include working and volunteering with organizations like JAAGOO Foundation,Unilever and BIISS.She is now overseeing projects like Rohingya Refugee Healthcare,HAEFA's COVID-19 Global Responses including COVID-19 Competency Training and Resource Allocation like Import and distribution of PPE etc. as well as HAEFA 's pioneer projects of See-and-Treat Cervical Cancer screening in the RMG factories in Bangladesh, HAEFA's Global Health cervical cancer screening project.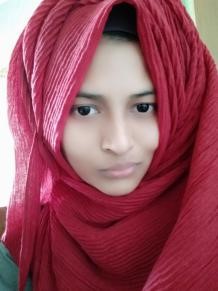 Mehnaz Ahmad Rahma
Project Coordinator
Mehnaz Ahmad Rahma is the Project Coordinator at HAEFA, Bangladesh. She has completed her Bachelor and Masters in English from University of Dhaka. Her past work experience includes working as a teacher in English Medium Schools and also Volunteering with organizations such as BRAC. Mehnaz is hardworking and has been actively coordinating major activities of HEAFA in different districts of Bangladesh. Her major projects include HAEFA's ongoing healthcare activities and COVID-19 management at the Rohingya FDMN camps in Cox's Bazar, reproductive healthcare projects including cervical cancer and uterine prolapse, Supplies of medicines and humanitarian aids including food for the Amphan cyclone and flood victims, and development of collaboration with the national and international organizations.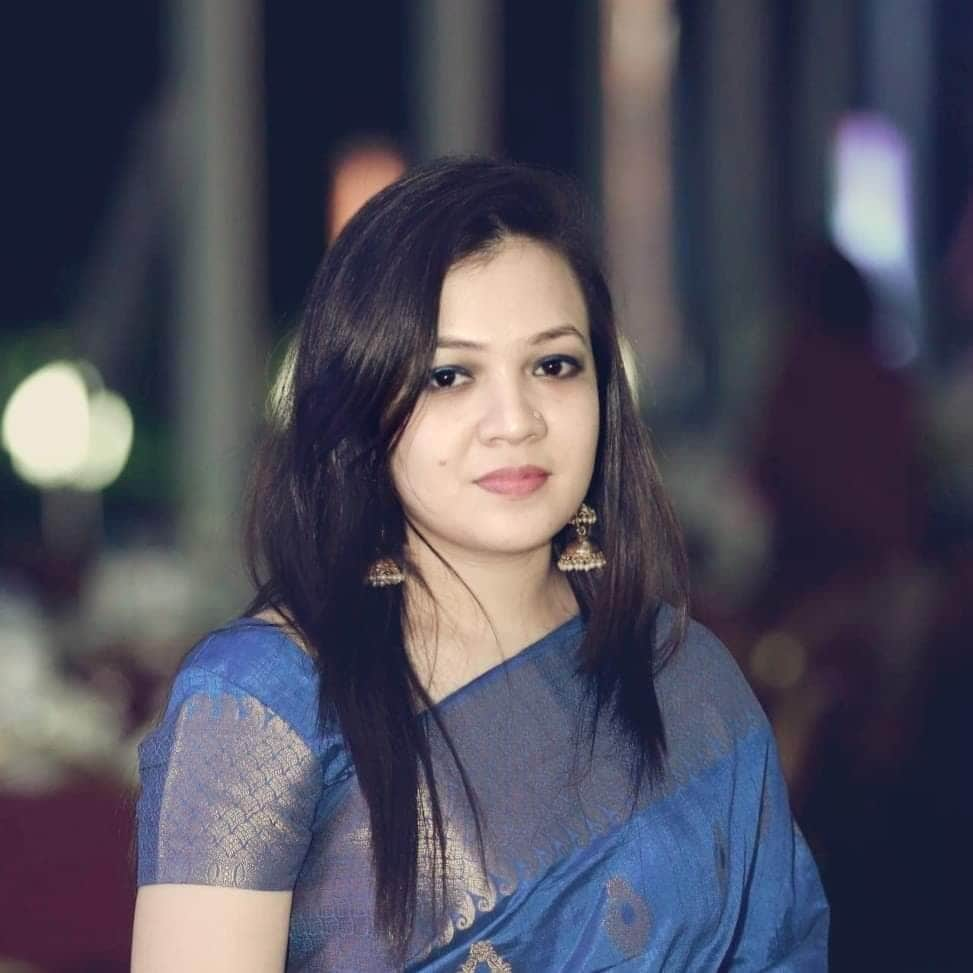 Chowdhury Tamanna Tabassum, MBBS, FCPS
Chief Medical Consultant
Dr. Chowdhury Tamanna Tabassum who has received her FCPS is the Chief Medical Consultant of HAEFA. Dr.Tabassum has played a leading roles in the development of HAEFA's NIROG Electronic Medical Record (EMR) system and standardized protocols for diagnoses and treatment for hypertension, diabetes and other diseases with special emphasis on women's reproductive health care. She has been with HAEFA since 2013 when she was an intern at Dhaka Medical College. Later she has served as a Senior Medical Officer at HAEFA during the period from 2016 to 2018. Dr. Tabassum has been working as a full-time specialist and physician of Square Hospital Ltd. Bangladesh, in the Department of Internal Medicine since June 2020. She completed her MBBS from Dhaka Medical College in 2013 and obtained FCPS in Internal Medicine from Bangladesh College of Physicians and Surgeons in 2020. Dr. Tabassum's clinical skill and her commitment to the well being of the patients are outstanding. She is involved with several humanitarian activities and groups as a volunteer physician to provide service for the under served people . Dr. Tabassum has several national and international publications including one in Oxford University Press, UK. She has served as a Co-editor,along with several renowned physicians at Dhaka Medical College,of a book called "101 Interesting Cases in Clinical Medicine", Jaypee Brothers Medical publishers, New Delhi in 2020. She is currently involved with several ongoing research projects as a Research Associate.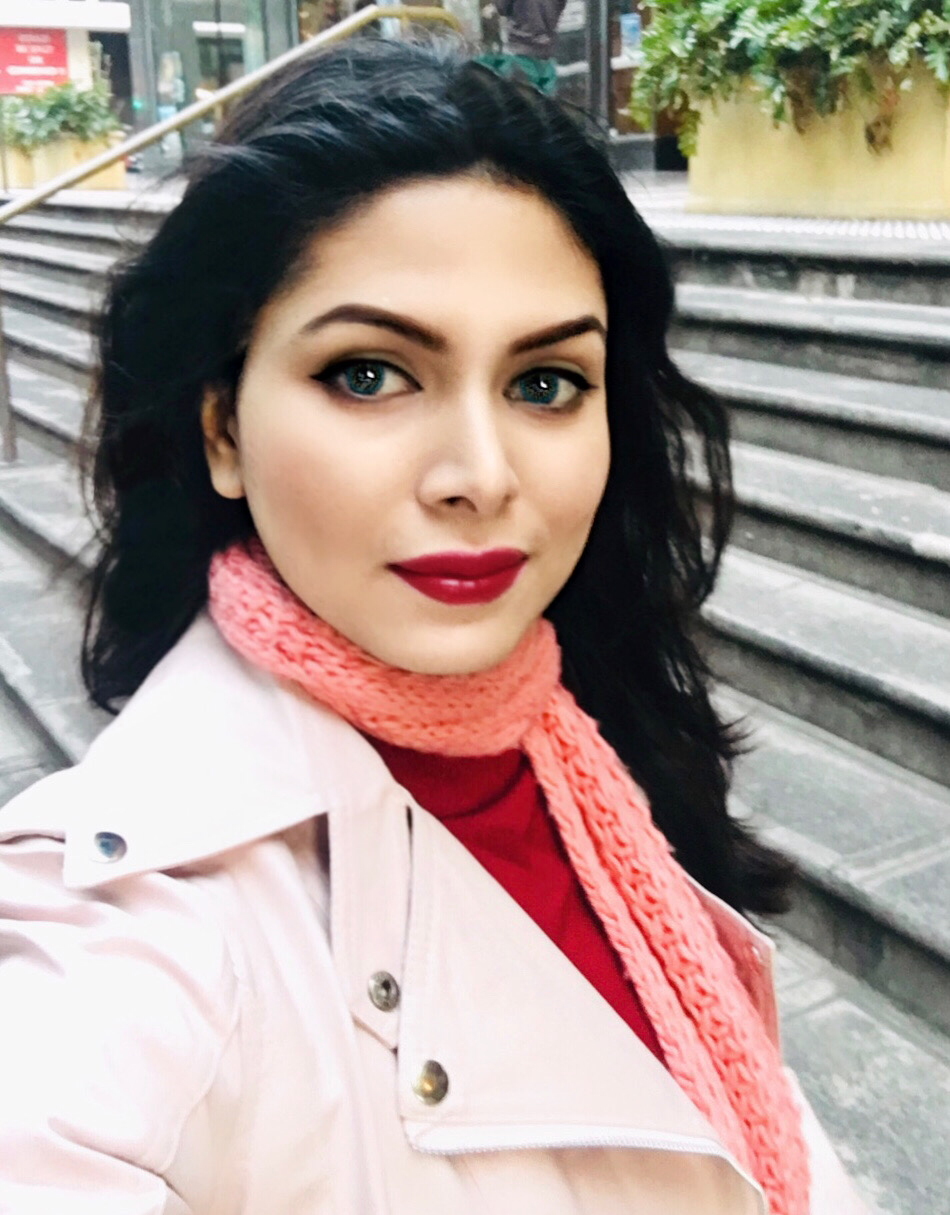 Samia Tasneem, MBBS, MD
Consultant, Cardiology 
Dr. Samia Tasneem is the cardiology consultant at HAEFA. She received her MBBS degree from Dhaka Medical College in 2009 and MD in cardiology in 2019. Dr. Tasneem is a member of Bangladesh Civil Service (Health) and has been working as a clinical and interventional cardiologist at the National Institute of Cardiovascular Disease (NICVD), Dhaka, Bangladesh. She has also worked at Dhaka Medical College for 5 years. Samia has research interests in acute  coronary syndrome, novel risk factors in CVD, heart failure and interventional cardiology. She has co-authored a book on cardiology recently and was   featured in "Humans of DMC" as one of the most young distinguished female cardiologists in the country. Dr. Tasneem has been with HAEFA since summer 2020 and has already participated in the development and implementation of several healthcare projects at HAEFA. Recently, she has participated as a co-trainer of the COVID-19 Competency Training of the Trainers (TOT), an international COVID-19 training program for healthcare professionals around the world, organized by HAEFA and developed by Brown University and Project HOPE. Dr. Tasneem devotes a significant time outside her professional work for the improvement of cardiovascular health and healthcare delivery system for the underserved people treated by HAEFA. She is also an integral part of HAEFA's healthcare project planning, development, management, and clinical and training course development and implementation.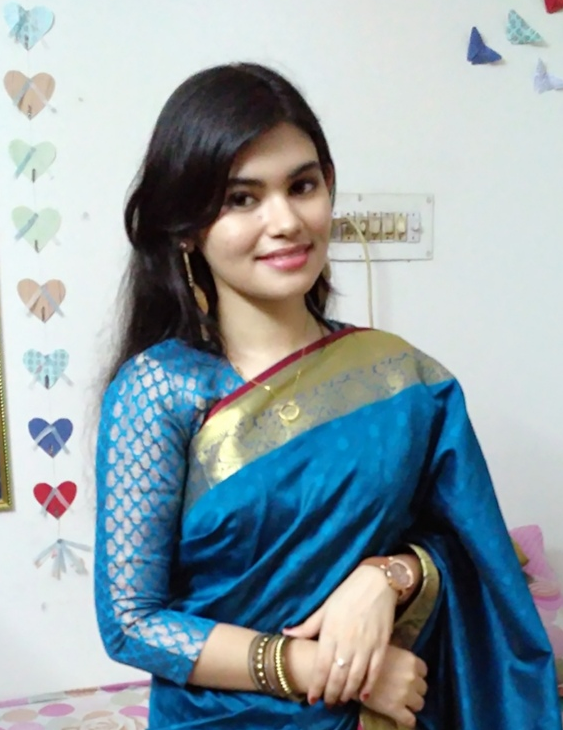 Umma Joynab Pial
Reproductive Health /Cervical Cancer Specialist
Dr. Umma Joynab Pial is a Reproductive Health/ Cervical Cancer Specialist at HAEFA. Dr. Pial has been leading the medical team for cervical cancer screening and treatment at HAEFA for more than one year. She has been trained by and worked with world famous reproductive health and infectious disease specialist and the Director of CFAR institute Prof. Dr. Susan Cu-Uvin of Brown University, USA. Dr. Pial has served in many humanitarian healthcare projects in Bangladesh since she was a medical student at SSMC, Dhaka. She has served in HAEFA's RMG (garment) factory workers' NCD healthcare projects and innovative one-stop Cervical Cancer screening and treatment using digital mobile colposcopy and thermocoagulation. She is an expert in the analysis of electronic medical records of cervical cancer screening, which are stored at HAEFA database. At HAEFA, Dr. Pial leads the cervical cancer medical teams, which consist of physicians, senior staff nurses and midwives, to serve the underserved population including people living in hard-to-reach areas such as 'char' in Bangladesh. She has trained many government and non-governments physicians, nurses and midwives for HAEFA's see-and-treat cervical cancer screening and treatment programs in Bangladesh. Since 2019, Dr. Pial has led the HAEFA Cervical Cancer medical team to help screen more than 7,500 underserved women. Dr. Pial is liked by all for her innovative approach to service delivery, training, and also for her amicable personality.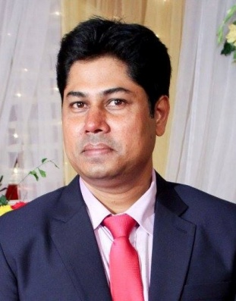 Md. Saim Khan
Project Coordinator, Cervical Cancer Project
Md. Saim Khan is the Project Coordinator of HAEFA in Kurigram, where he leads a very successful cervical cancer program. Mr. Khan completed his MBA from the Presidency University in Dhaka, and Post Graduation Diploma on Human Resource Management (PGDHRM) from BiMS. He received his graduation degree in English Literature from the University of Development Alternative (UODA), Dhaka.
Mr. Khan joined HAEFA as a Project Coordinator (PC) in 2016. His first project with HAEFA was funded by DFID and Brown University, which provided onsite health screening, treatment and follow up services to the ready-made-garment (RMG) factory workers at their workplace in Dhaka, Gazipur, Tongi and Savar regions. He served as the coordinator of a 30-member medical teams for more than six months in 2016. After successful completion of health screening and treatment to more than 10,000 RMG workers, Saim served as the PC of the FDMN/Rohingya healthcare Project in Cox's Bazar since 2017 to 2018. After completion of two years on FDMN Project, Mr. Khan was transferred to Dhaka to oversee HAEFA's Grand Challenges Canada (GCC)'s "Stars in Global Health Award" project in 2018. In addition to healthcare services using digital NIROG (HAEFA's novel EHR system), Saim and Ms. Nasima (clinical manager) introduced HAEFA's pioneering work "See-and-Treat" cervical cancer screening and thermocoagulation services to more than 10,000 female RMG workers for the first time Bangladesh in 2018. Currently, Mr. Khan is working as Project Coordinator of "see-and-treat" Cervical Cancer Screening and Treatment Project in three subdistricts (Upazila) of Kurigram district since September 2019. The aim of the project is to screen and treat married women between the ages of 30-60 at three Upazila Health Complexes using MobileODT and Thermocoagulation under the supervision of Prof. Dr. Susan Cu-Uvin of Brown University. In 2020, Saim, Nasima and their team screened more than 10,500 women at three Upazillas of Kurigram District.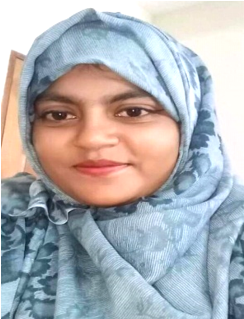 Nasima Akter
Clinical Manager Cervical Cancer Project
Ms. Nasima Akter serves as the Clinical Manager (CM) of HAEFA's cervical cancer program in Kurigram. Nasima completed her Diploma in Midwifery Program from BRAC University Dhaka Center, OGSB Hospital. She has performed many delivery cases at different hospitals and the BRAC Maternity Center. Ms. Akter is versatile in her ability to manage different clinical scenarios and serve the patients with care. She is an excellent team player with great leadership qualities. Nasima has extensive experience in ANC, PNC, and NVD services, birth preparedness for mothers, nutrition and feminine hygiene for adolescents.
Nasima joined HAEFA in 2018 to serve as the Midwife of HAEFA's Grand Challenges Canada (GCC)-funded "Stars in Global Health" project that pioneered digital "See-and-Treat" cervical cancer screening and treatment services at RMG factories using mobileODT (digital mini-colposcope) for the first time in Bangladesh. The project was designed to provide health service facilities to RMG workers in Dhaka, Saver, Gazipur, and Tongi areas. Ms. Akter played an important role to provide cervical cancer (CC) screening services to the female workers in garment factories. She completed more than 1,200 VIA tests under the supervision of Prof. Dr. Susan Cu-Uvin (Brown University, USA) with the support of Gynae/Obs physicians in GCC Project. She was responsible to counsel more than 3,000 female RMG workers and to set up on-site clinical for cervical cancer screening in the garment factories. Currently, Nasima has been working as a Clinical Manager in Cervical Cancer Screening and Treatment Project in Kurigram District since 2019. Nasima has been leading a large group of Midwives and SSN to perform CC screening and treatment in three Upazila Health Complexes in Kurigram. Ms. Akter is a dedicated healthcare professional at HAEFA who delivers her job responsibilities with great enthusiasm and receives great satisfaction from serving the women in hard to reach areas in Bangladesh.