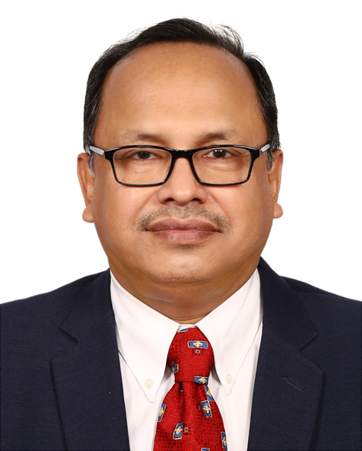 ATM Zafrul Hassan
Country Director
ATM Zafrul Hassan is the Country Director at HAEFA. He has been with HAEFA since 2015 and has been helping with the RMG workers, rickshaw pullers and Rohingya refugee healthcare projects. Mr. Hassan graduated as a Civil Engineer from BUET in 1984. Before joining HAEFA, Mr. Hassan worked as an Engineer at Petrobangla/Bakhrabad (1984-1990), as Deputy Project Manager at Al-Wayahdah Construction Company in KSA (1990-1995), and also as the Chairman at Barnanli Computers (1995-2005). As the Chief Coordinator, he has recently guided a large team to perform Airborne Lidar Survey (Light Detection Technology) and Aerial photography . His expertise also includes operating a National Study on Interaction between Haor and River System, Development of Wetlands Inventory and Sustainable Wetlands Management Framework in Bangladesh. Mr. Hassan chaired a team of 16 physicians, 24 health workers and 4 IT professionals at HAEFA during the development and implementation of NIROG EMR system in 2016. He plays a critical role in project designing, implementation and trouble shooting at HAEFA.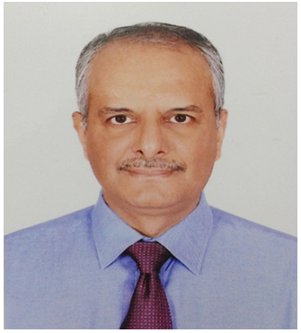 Mr. Mohammad Monjur Iqbal, MBA
Senior Director, Strategic Planning and Communication
Mr. Mohammad Monjur Iqbal, MBA is the Senior Director, Strategic Planning and also looks after the Communication and Promotion of HAEFA, Bangladesh. Mr Mojur Iqbal is actively involved in HAEFA's Global Health including cervical cancer screening project in fund raising programs that support HAEFA's projects to serve the under served populations in Bangladesh especially the garment workers and rickshaw pullers. He actively took part in HAEFA's pioneer project of See-and-Treat Cervical Cancer screening in the RMG factories in Bangladesh in 2018 for which it was awarded the "Stars in Global Health" Award by Grand Challenges Canada(GCC). This helped improve awareness among the garment workers and management staff about health, nutrition and hygiene, and created a space for more than 10,000 workers to seek medical advice and treatment on regular basis over the project period. At present he is working on the cervical screening project for women in Kurigram and also as the Managing Director of Information Tools South Asia Co. Ltd.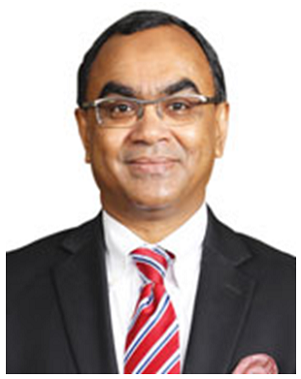 Mr. Syed Mahbubur Rahman, MBA
Executive Director and Finance Director
Mr. Syed Mahbubur Rahman who obtained an MBA degree is the Executive Director and Finance Director of HAEFA. He has been a part of HAEFA since 2012 and has been playing instrumental roles in serving underprivileged people in Bangladesh including Ready-Made-Garment (RMG) factory workers, Rickshaw pullers, Rohingya (FDMN). Mr. Rahman has a long history of serving tirelessly for the deprived sector of Bangladesh. Currently, he is spearheading the projects of HAEFA to help protect the health care professionals of Bangladesh in the current Covid-19 pandemic. In addition to HAEFA, he also played a crucial roles as former President of the Rotary Club of Metropolitan Dhaka. He has helped develop and establish the first ever Palliative Care Unit in Bangladesh at BSMMU. Mr. Syed M. Rahman is the CEO and MD of the MTBL and an EC member of ICC banking committee.He is also an active member of Prothom Alo Trustee at present.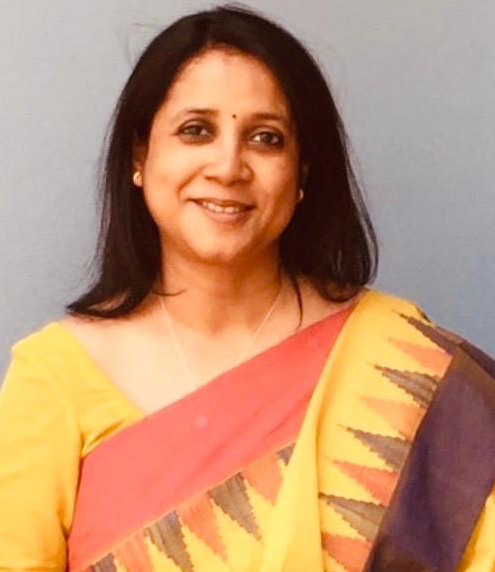 Marina Yasmin
Director, Press, Media and Communications Strategy
Ms. Marina Yasmin is the Director, Press, Media and Communications Strategy at HAEFA. Ms. Yasmin is an accomplished professional with over 25 years track record of serving as a Senior Specialist in Diplomatic and International Development Press Relations and Communications Management to promote United States' foreign policy. Marina has served as the Chief of Press Section at the US Mission to Bangladesh until 2018.Ms. Marina Yasmin has Master's degree in English Literature from Dhaka University. She has supervised large teams with diverse media backgrounds and helped integrate 3Ds (Diplomacy, Defense and Development) to manage press affairs for high profile diplomatic missions and events, including international development events organized by the United States Agency for International Development (USAID). She has served as the principal advisor to the Public Affairs Officer and Press Officer in strategically planning, developing, and executing all press placements and press oriented public affairs activities. She also counseled the Ambassador of the USA to Bangladeshand other visiting high profile dignitaries on national and regional trends as reflected in the press. Ms. Yasmin has established an extensive network of diplomatic and international development media professionals. Since 2016, Ms. Yasmin has helped HAEFA in organizing international conferences where diplomatic dignitaries from the US Mission to Bangladesh and USAID contributed. Marina played a crucial role in bringing national television and other media outlets' attention to HAEFA's healthcare and humanitarian work in Kurigram (northern Bangladesh), Dhaka division and in the Rohingya FDMN camps in Cox's Bazar (Southeastern region near Myanmar border).Marina's expertise and experience in working with the mainstream media and her extensive experience in the leadership roles in diplomacy, press and communications is an asset to HAEFA.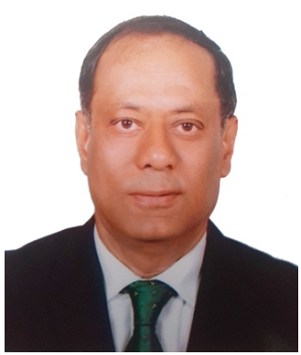 Mr. Md Nurul Alam
Advisor
Mr.Md Nurul Alam, graduated with a Management degree; is the Adviser of HAEFA.He has been an integral part of HAEFA from its' very beginning and made it possible for the organization to provide sustainable care for chronic diseases and bringing primary care to disadvantaged women, children, and workers in the garment industry with his executive leadership role. His credentials also includes the management of two HAEFA established health centers in Kutupalong and in Balukhali, of Cox's Bazar, Bangladesh; to treat the Rohingya patients in the refugee camps.He has been engaged in all the projects of HAEFA, Bangladesh; by taking an active role in event planning, fund raising, organizing and implementing various events for HAEFA. He is also currently working as a Freelance Management & Investment Consultant and is the Executive Director of HRC Group of Companies. Earlier in his career, he served as the Director of Duncan Brothers Ltd and United Finance Ltd.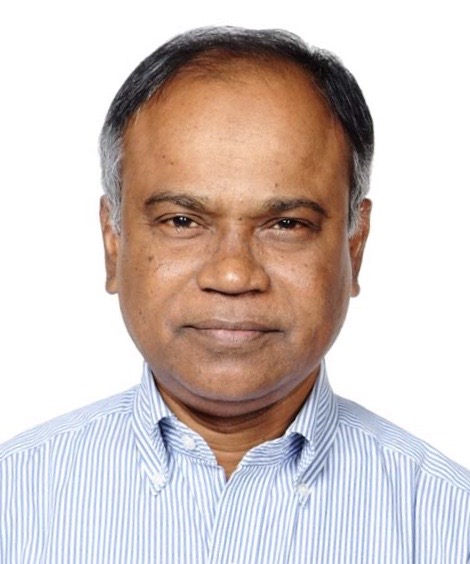 Prof. Dr. Md. Mujibur Rahman
Advisor, Medicine and Research
Professor Dr. Md. Mujibur Rahman has been serving at HAEFA as the Advisor in Medicine and Clinical Research. He is currently a Professor of Medicine at BSMMU, the elected councillor of BCPS and the Honorary Controller of Examinations of the Bangladesh College of Physicians and Surgeons (BCPS), which is the number one postgraduate institute of the country.
Prof. Rahman joined BSMMU recently after serving Dhaka Medical College Hospital (DMCH) as professor and head of medicine for several years. Under the leadership of Prof Rahman, the COVID-19 unit of DMCH was the largest dedicated COVID-19 hospital in the country. He and his team ran different research project in DMCH including several clinical trials. He is also one of the investigators of the SOLIDARITY trial of WHO in Bangladesh. He served at different public medical colleges as a faculty and proved himself as a great teacher, researcher and a humanely physician.
For his deep interest in Rheumatology, he used to run a Rheumatology Clinic which has been giving services to hundreds of patients each week. He was the Principal Investigator of ShSMCH site for an international drug trial on Lupus Nephritis. He was the principal investigator of first STEP-wise survey of NCDs risk factors in Bangladesh in 2010. He took leadership in managing Dengue and Chikungunya outbreak in Dhaka during the time of crises.
Prof. Dr. Rahman was born in Gazipur, near Dhaka, in the year 1961. He has a very brilliant academic career as well as professional one. He did his HSC in 1977 and HSC in 1979 with distinction and stood 11th position in the combined merit list of Dhaka Board from Dhaka Residential Model school and college. He graduated from Dhaka Medical College in the year 1985 and joined the Government service of and completed FCPS in Internal Medicine in 1992 and MD Internal Medicine in 2001. He was awarded with International Fellowship Exchange Program of American College of Physicians as a first Bangladeshi Physician and he worked in rheumatology department of Massachusetts General Hospital in Boston, MA, USA in 2006.
Along with taking care of admitted patients, he is extensively involved in teaching and training programs. In his colourful professional career of 35 years, he has an enormous number of students and followers in home and abroad. He has over 60 publications in national and international journals and he presented over 50 papers in national and international seminars.
Currently Prof. Rahman is the vice president of Bangladesh Rheumatology Society, Bangladesh Society of Medicine and Association of Physicians of Bangladesh. He is a Fellow of the American College of Physicians. He is the Editor-in-chief of Bangladesh Journal of Medicine. Prof. Rahman is a dedicated clinician educator and mentor with a major focus in improvement in the medical education, physicians' training and research. He has been involved in several humanitarian responses with HAEFA since 2018.