HAEFA Continues to Provide Quality Healthcare Services in Bangladesh 
54,347 women (30-60 years) were screened for the detection of early-stage cervical cancer in 9 Upazilas of Kurigram from Nov. 2019 – July 30, 2022
30,429 women (30-60 years) were screened for the detection of early-stage cervical cancer in 6 Upazilas of Cox's Bazar from July 2021 – July 31, 2022
227,180 Rohingya refugees/FDMN in Ukhiya and Bangladeshi nationals living in the surrounding Ukhiya Upazila (sub-district)  received free medical care in Cox's Bazar from October 2017 to July 2022
29,966 Rohingya refugees/FDMN in Bhashan Char and Bangladeshi nationals living on the island have received free medical care in Bhashan Char, Noakhali, since November 2020
Medical Aid and Support for the Rohingya FDMNs/Refugees
HAEFA healthcare workers have provided free medical care and medicine to the Rohingya FDMNs since its establishment in October 2017. In July 2022, more than 4,600 individuals received free medical care and diagnostic services from HAEFA. 
Kutupalong (Camp 1W):
More than 2,430 patients visited Camp 1W in Kutupalong and received healthcare services.
270 laboratory tests were conducted at HAEFA's semi-automated NCD Pathological Laboratory
Balukhali (Camp 09):
More than 1,670 patients visited Camp 09 in Balukhali and received healthcare services.
345 laboratory tests were conducted at HAEFA's semi-automated NCD Pathological Laboratory
FDMN Rohingya Camp at Bhashan Char:
More than 1,670 patients visited the HAEFA Medical Check-Up and Treatment for FDMN Rohingya Camp at Bhashan Char and received healthcare services.
Member Spotlight:


Meet Ms. Parul Rani, Clinical Manager of See-and-Treat Cervical Cancer Screening and Treatment Project, Kurigram, HAEFA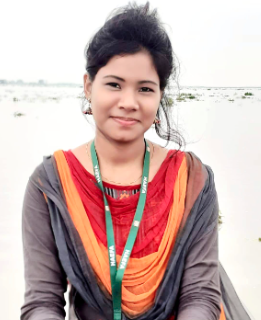 Parul Rani was born and raised in Lalmonirhat and earned her Diploma in Midwifery from Rangpur Nursing College. At the beginning of her career, she worked with the Obstetrical and Gynecological Society of Bangladesh (OGSB). She also spent time in Bandarban and Noakhali, assisting physicians in managing emergency obstetric patients. Ms. Rani joined HAEFA in June 2021 as the Clinical Manager of the See-and-Treat Cervical Cancer Screening and Treatment Project in Kurigram. She serves as a manager, enabling her to supervise the community organizers and a clinical midwife, and is also certified in VIA and colposcopy screening. 
Parul has received hands-on training from Prof. Dr. Susan Cu-Uvin of Brown University and BSMMU. She visits the Upazila health complexes and performs quality monitoring of VIA procedures implemented by nurses. Other duties involve maintaining the registry of the logistics provided by the HAEFA office for VIA, ensuring proper functioning of mobile ODT, and arranging for 10 to 15 VIA camping each month in remote areas of the villages of Kurigram. Another vital role she plays is compiling patient documentation and reporting the data to project coordinators. Ms. Rani enjoys her work and hopes to continue to work with HAEFA for underserved women and represent a role model of midwifery for years to come.
Member Spotlight:


Meet Mr. Jahidul Islam, Camp Coordinator of HAEFA FDMN, Ukhiya, Cox's Bazar
Born and brought up in the village of Nalpur, Noakhali, Mr. Jahidul Islam, after graduation, wished to fulfill his lifelong dream to work for the neglected and underserved population. Consequently, he joined HAEFA in February 2018 as a Medical Assistant and has been serving as the Camp Coordinator of HAEFA FDMN, Cox's Bazar, since 2021. Through his expertise, Mr. Islam has managed to see and help several patients over the years. He provides medical care to refugees/FDMNs at HAEFA's Kutupalong and Balukhali Health Posts. He also serves the underserved host community in the villages in Ukhiya (via HAEFA's Weekly Mobile Health Clinics), who have little to no access to healthcare. Improvements in a patient's health following his and his medical team members' recommendations have always motivated him to continue his work.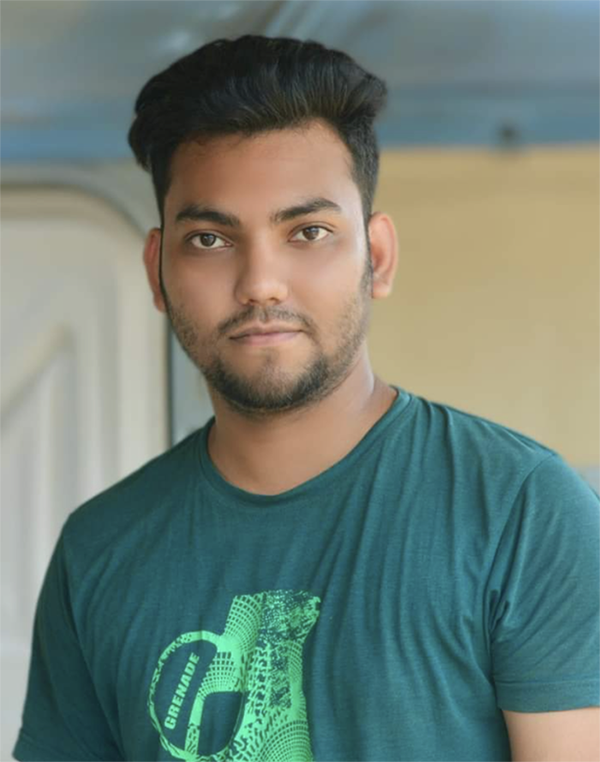 Alongside healthcare, Mr. Islam not only looks into the finances of the medical operations of HAEFA in the camps, but he also manages supplies and medications and attends crucial training provided by HAEFA and UN organizations in Cox's Bazar, which he later teaches to his medical clinic staff. He was with HAEFA when the first group of Rohingya Refugees came in in 2017, while there was a lack of amenities and several hurdles to take care of. Mr. Islam overcame all hindrances and became more passionate about his work that provides medical care to the people who have been termed the 'most persecuted ethnic minority in the world. Mr. Islam believes in the same ethics and moral value as HAEFA and wishes to continue his work with the same dedication, sincerity, and passion.
The HAEFA Team Visits NCD Facilities at Chandpur and Noakhali in June
HAEFA's Strategic Planning and Medical Team members visited existing major NCD (hypertension, diabetes, hypertension, and diabetes during pregnancy) facilities at the health centers ranging from Community Clinics (CCs) to Upazila Health Complexes (UHCs) and District Hospitals (DHs) in Matlab, Sadar, Faridganj, and Kochua Upazilas in Chandpur district; and in Begumganj, Sadar, Sonaimuri Upazilas in Noakhali district on June 29 and 30, 2022. The visit focused on evaluating the existing government primary, secondary, and tertiary health centers, and stakeholders to better understand an effective healthcare delivery system for NCD patients in Chandpur and Noakhali districts of Bangladesh.
HAEFA Cervical Cancer Screening and Treatment: August 2022 Update
Cervical cancer kills 6,582 women annually in Bangladesh, where the diagnosis rate is 2-3 times higher than in the U.S. and hosts a mortality rate that is five times higher. HAEFA has implemented a "See-and-Treat" Cervical Cancer Screening and Treatment Program to reduce these numbers, using mobile (digital) colposcopy and thermocoagulator.
In Kurigram District, HAEFA provided over 1,100 women with cervical cancer screenings conducted in 9 Upazila Health Complexes (UHCs) and 6 camps in July. 10 patients were found VIA positive through the initial screening test and referred for further investigation and treatment.
More than 2,470 women were screened in 7 VIA Centers (Sadar Hospital, MCWC, Ramu UHC, Moheshkhali UHC, Chakaria UHC, Pekua UHC, and Kutubdia UHC) and 5 VIA camps in the respective Upazilas of Cox's Bazar, including one hard-to-reach upazila, Moheshkhali, in July. Cases that tested positive through the initial VIA screening were referred for further investigation. Our team followed up with the patients and organized a second VIA screening test and colposcopy in Cox's Bazar Sadar Hospital, where both colposcopy and thermocoagulation were performed. The Cox's Bazar Project team also followed up with previously identified cancer patients and referred them to Chattogram Medical College and the National Institute of Cancer Research & Hospital (NICRH), Mohakhali, Dhaka for further treatment.
HAEFA Health Clinic for Host Community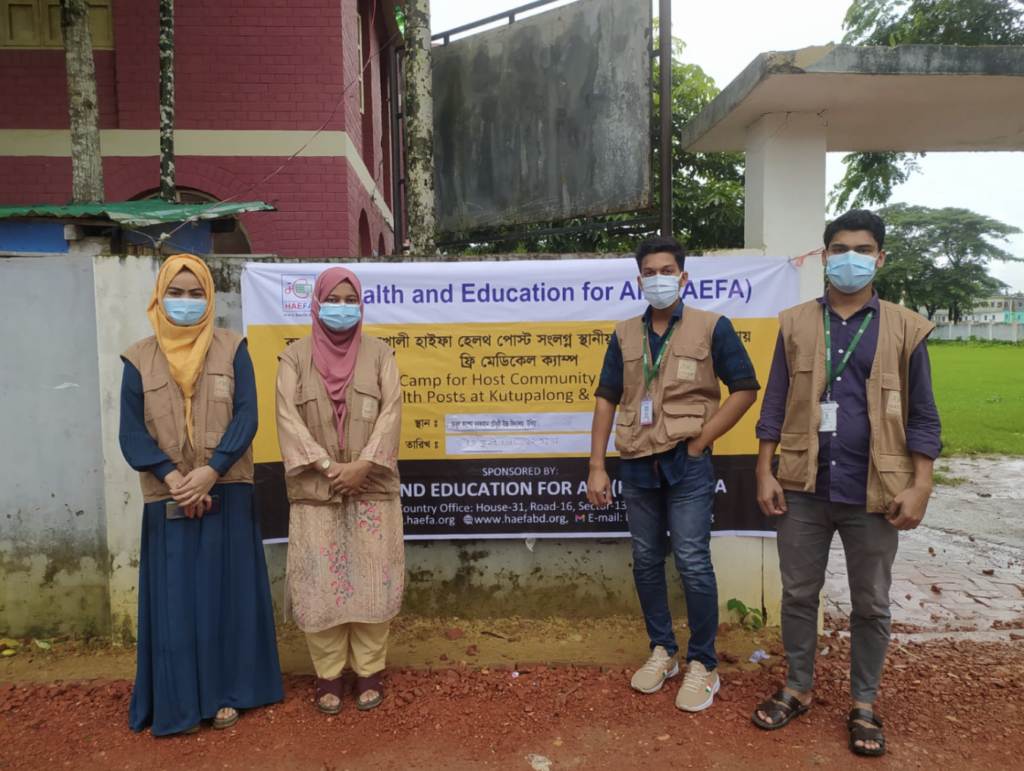 From the beginning of the Rohingya FDMN (refugee) crisis, HAEFA has provided primary medical treatment and medical services for both non-communicable diseases (NCD) and communicable diseases (CD) to the FDMN population as well as to the surrounding host community. Underserved patients from beyond the camp have also been coming to HAEFA Health Clinics to receive treatment.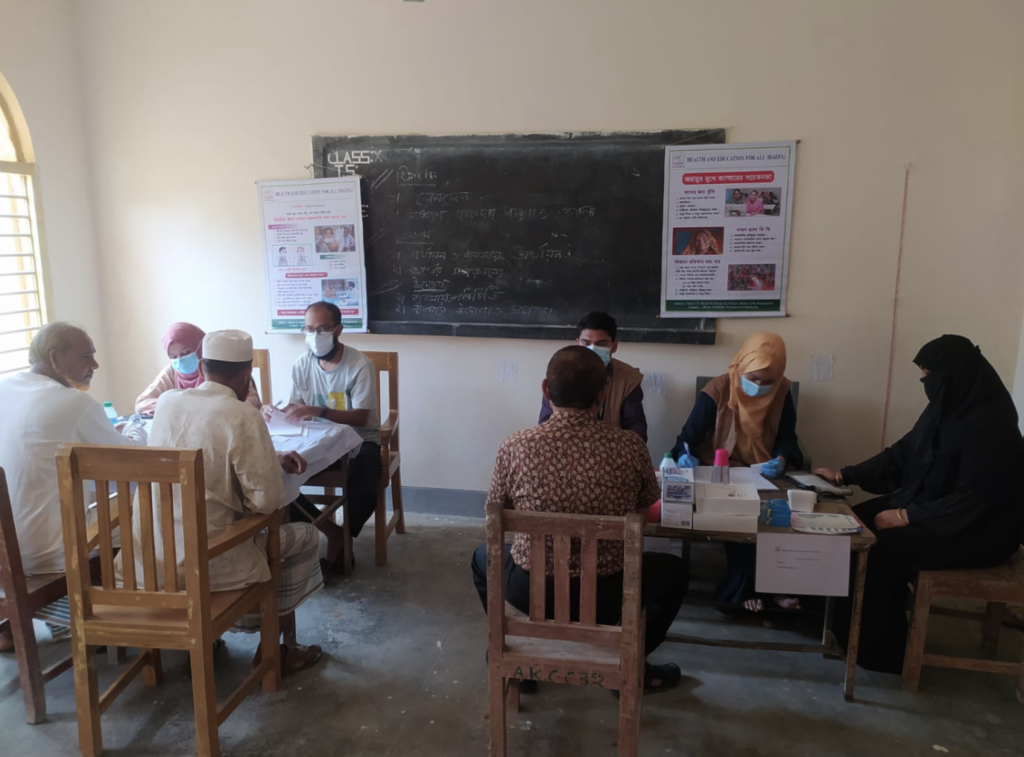 Free services provided to patients include screening and treatment for Non-communicable chronic diseases (hypertension, diabetes, asthma, malnutrition), communicable diseases, and Family Planning services. However, due to recently installed fencing setups, the surrounding communities have limited access to health clinics to receive free medical screenings, treatment, and follow-ups. To help these host community patients access care, HAEFA has started a new weekly Mobile Medical Clinic for the host community. 
In July, the HAEFA Health Clinic services for the host community were provided on the 19th, 25th, and 27th of the month to more than

180 patients

, at three different locations, including the

Ukhiya Degree College, AKNC High School, and Palong Model High School, Ukhiya, Cox's Bazar, Bangladesh, respectively. 
HAEFA believes this new chapter of providing healthcare services to the surrounding host community will improve the quality of life and bring bright smiles and hope to the faces of disadvantaged and vulnerable people.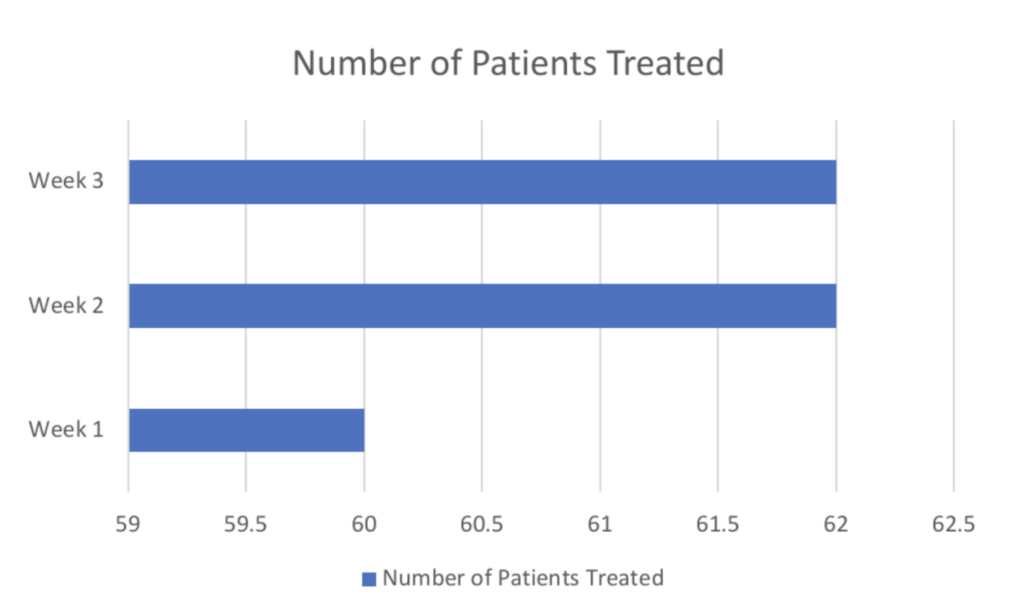 Donate to Support Our Cause!
HAEFA is in need of donations to support the Rohingya FDMN (Forcibly Displaced Myanmar Nationals) healthcare and COVID-19 relief efforts. Any support, whether donations, outreach, aid in collaboration from personal and professional involvement, or any other method of support to HAEFA and its underprivileged, underserved, and displaced beneficiaries, would be greatly appreciated! All donations to HAEFA are tax-deductible as allowed by the laws of the United States.
HAEFA's Tax Identification Number (EIN): 46-2997707
NTEE: Public Health Program (E70)
Text-to-Donate: 53-555 (Keyword: HAEFA)