At a glimpse: Healthcare services provided by HAEFA in Bangladesh
61,858 women (30-60 years) were screened for the detection of early-stage cervical cancer in 9 Upazilas of Kurigram from Nov. 2019 – Jan. 2023
39,631 women (30-60 years) were screened for the detection of early-stage cervical cancer in 6 Upazilas of Cox's Bazar from July 2021 – January 2023
259,423 Rohingya refugees/FDMN in Ukhiya and Bangladeshi nationals living in the surrounding Ukhiya Upazila (sub-district)  received free medical care in Cox's Bazar from October 2017 to January 2023
43,830 Rohingya refugees/FDMN in Bhashan Char and Bangladeshi nationals living on the island have received free medical care in Bhashan Char, Noakhali, since November 2020
More than 3,800 Bangladeshi nationals in Ukhiya received free medical services from the Mobile Medical Clinics of HAEFA since 2022.
A total of 9,381 Diagnostic Lab Tests have been performed at HAEFA's NCD-based Path Lab in camp 09 since January 2022.
More than 6,000 Healthcare providers were trained under the TOT program for Mental Health Support and Resilience Training in collaboration with Project HOPE
More than 3,000 physicians received the Advanced COVID-19 Clinical Management Certification online at the DGHS, MoHFW website. This course collaborates with DGHS, Brown University CHRHS, Project HOPE, HAEFA, USAID, and SCiB.
More than  40 students from classes six to twelve at  (Bhawal Mirzapur Hazi Jamir Uddin School And College) received annual merit scholarships from 2019 till to date. This is a collaboration between HAEFA and M A Malek Education Scholarship Foundation.
COVID-19 Relief Effort for Underprivileged people:
HAEFA Provided a two-week supply of food packages for more than 1,500 families (5 members/family) in 5 districts of Bangladesh in 2021-2022.
Member Spotlight: Meet Mr. Shakawat Hossain, National Operations Manager at HAEFA!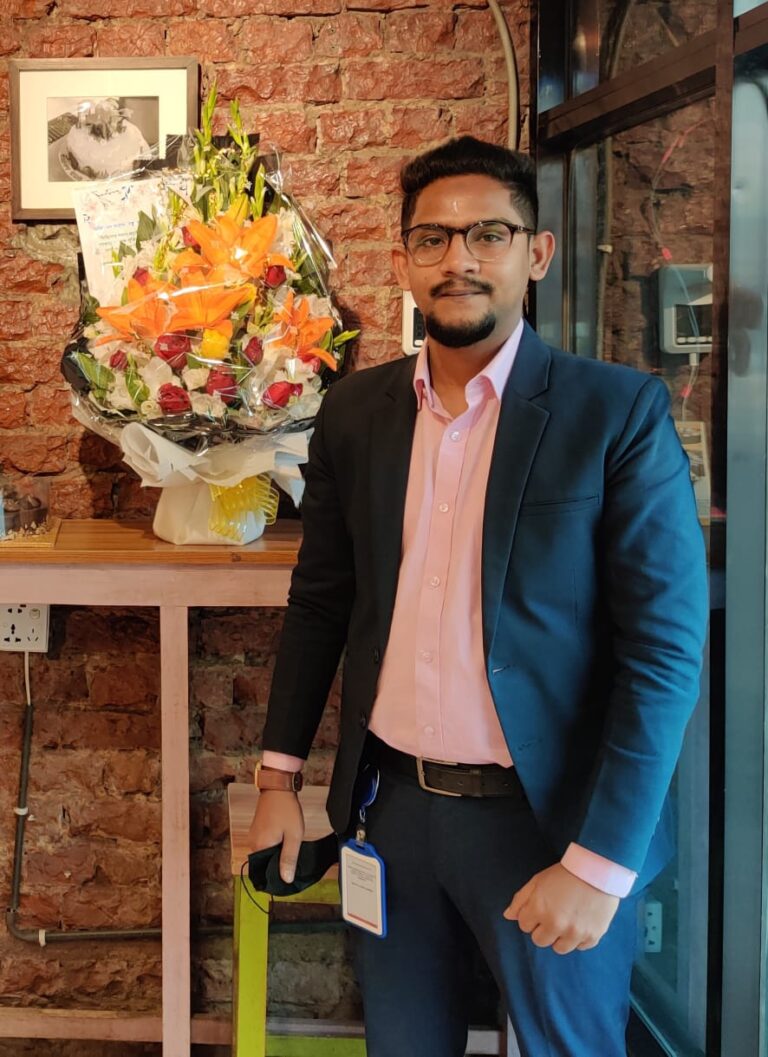 Mr. Shakawat Hossain joined HAEFA as an Assistant Operations Manager in July 2018 and became the National Operations Manager in March 2022. He supervises and manages operations of the "Cervical Cancer Screening, Detection, Treatment, and Elimination" program in the public health care facilities of nine sub-districts in Kurigram district and six sub-districts in Cox's Bazar to maintaining a partnership with government counterparts for effective implementation of the health programs. He also manages HAEFA's internal affairs, including ensuring internal and external audits take place smoothly and fairly and drafting essential documents. Previously Mr. Hossain also used to assist the establishment of a semi-automated NCD-focused Pathological Diagnostic Laboratory for FDMN refugees and the host community in HAEFA's Health Post at Balukhali Camp 09, Cox's Bazar, as Assistant Operations Manager.

Mr. Hossain joined the a2i program of Bangladesh Government's ICT Division as a Strategic Planning and Marketing Intern in January 2020, where he used to merge 4,551 Union Digital Centers across Bangladesh to bolster connection, integration, and accelerated product reach through Bangladesh's national postal service. He completed his Bachelor's in Business Administration at East-West University, Bangladesh in 2020. Mr. Hossain believes in HAEFA's goal to launch its projects in every district across the country to bring all the underserved people in Bangladesh under one quality healthcare system. He looks forward to being part of HAEFA's journey in every way and staying with the team.
Member Spotlight: Meet Ms. Sajia Haque Bristy, the Intern Coordinator at HAEFA Bangladesh!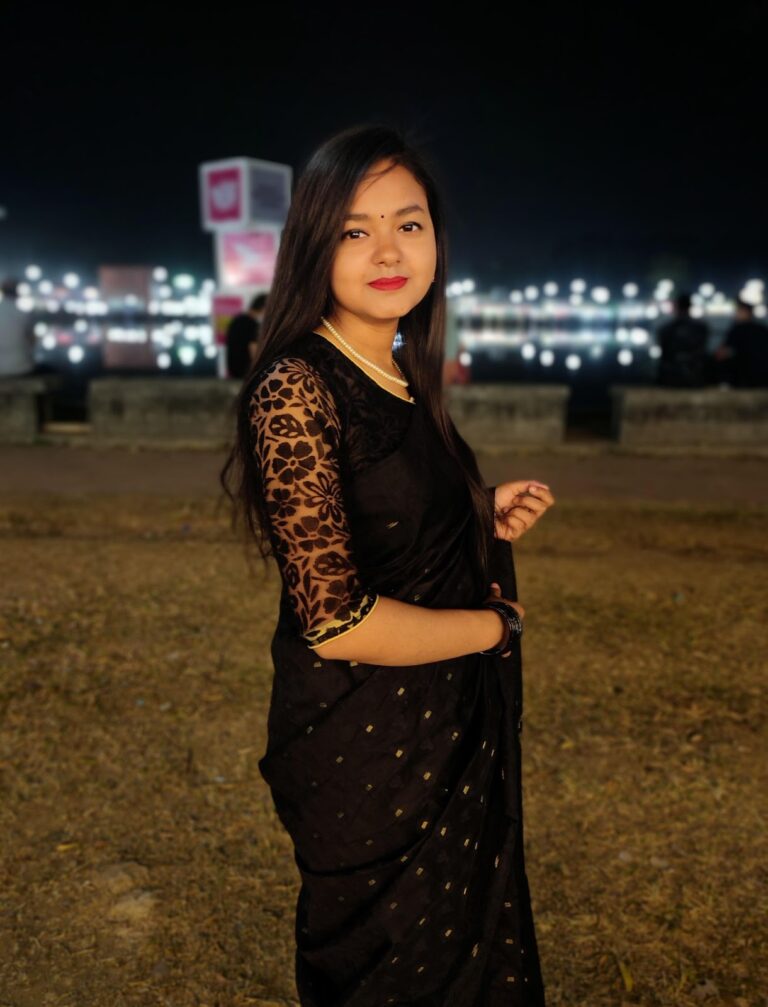 Ms. Sajia Haque Bristy was born and brought up in Dhaka, where she completed her elementary and high school education. She is a fifth-year medical student at the Holy Family Red Crescent Medical College and Hospital. Ms. Sajia traces her interest in medicine back to the visits to her ancestral home in the village and the people's sufferings due to the lack of proper treatment in the rural setting. Attracted to HAEFA's dedication to providing for the underserved communities of Bangladesh, Ms. Sajia joined HAEFA on July 23, 2021. She manages the interns as the coordinator at HAEFA's Dhaka Office and as a bridge between HAEFA USA and HAEFA Bangladesh. Ms. Sajia keeps the international Newsletter, Fundraising, and Annual Report teams updated on all the ongoing projects in Bangladesh.

Although Ms.Sajia is working remotely now, she enjoyed visiting the districts of Noakhali and Chandpur with several staff members of HAEFA's Dhaka office and the founder himself, Dr. Ruhul Abid. Ms. Sajia will soon graduate from medical school to become the first MBBS doctor in her village. She looks forward to dedicating her life to working for socially and economically disadvantaged people.
Brown University Team Visits Cox's Bazar District Hospital
On January 10th and 11th, 2023, Professors Dr. Susan Cu-Uvin and Dr. Ruhul Abid, along with Project Director, Monjur Iqbal and National Clinical Coordinator, Sharmin Sultana, visited Cox's Bazar district hospital and Chakaria UHC. Professor Susan Cu-Uvin trained doctors, SSNs/MWs to take a biopsy and perform Colposcopy. Twenty-five women from Sadar, Moheshkhali, Chakaria, and Pekua underwent Colposcopy. Four women received thermocoagulation.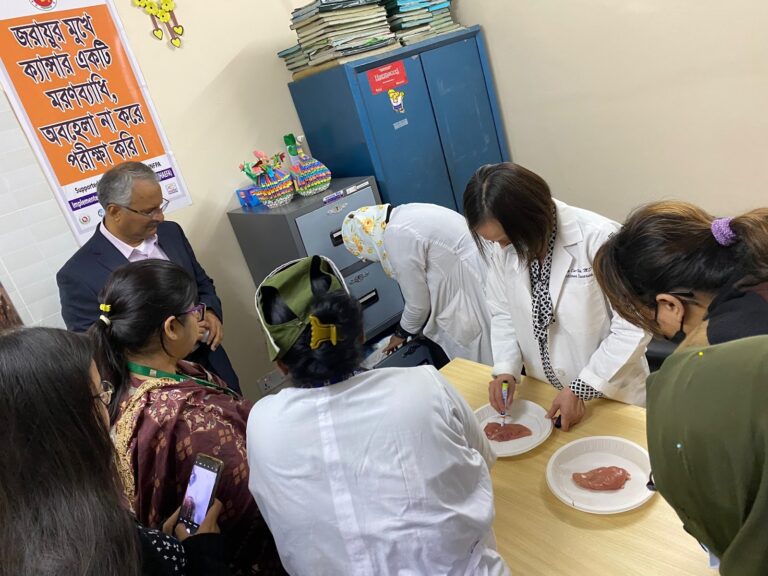 HAEFA during the Cervical Cancer Prevention Week
January is known to be the cervical cancer prevention month, and 19th to 25th of January is termed as the cervical cancer prevention week. Similar to previous years, the HAEFA CC CXB team organized numerous awareness activities at the targeted VIA centers, including the Cox's Bazar district sadar hospital. During the cervical cancer prevention week, our community facilitators counseled as many women as possible, to understand how to reduce their disease risk and also educated others for awareness.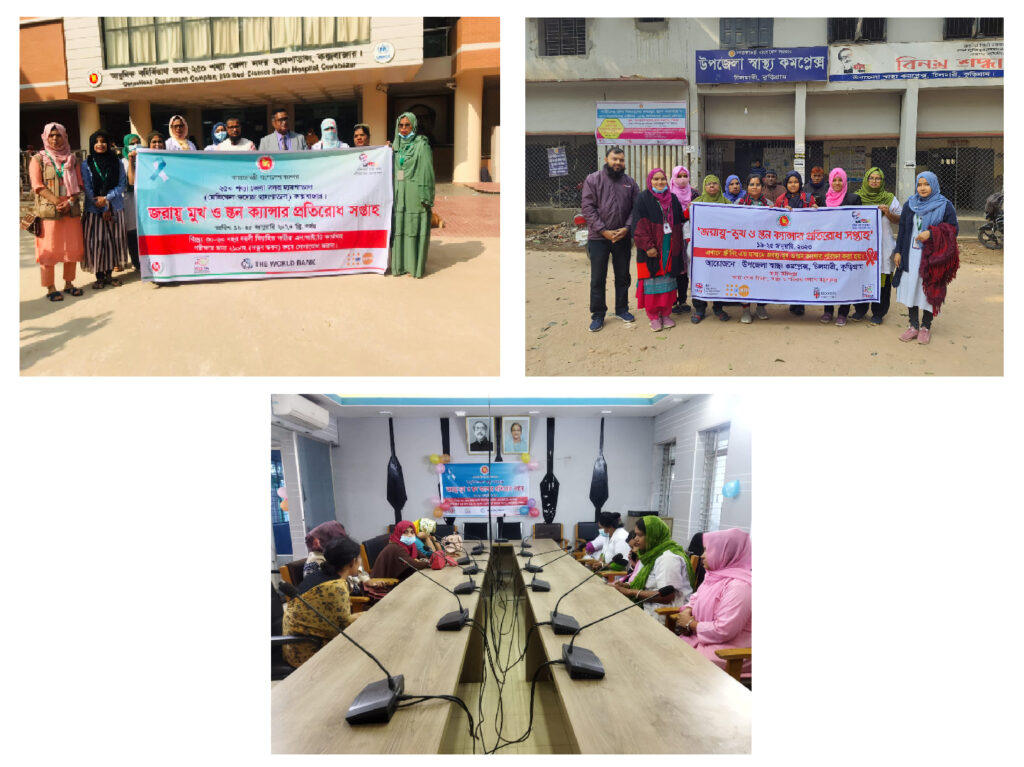 HAEFA Team Congratulates ProfessorDr. Ruhul Abid on his Nobel Peace Prize Nomination
The HAEFA team conveys heartfelt greetings and congratulates our President, Professor Dr. Ruhul Abid for his nomination of the Nobel Peace Prize 2020.

Additional Activities of HAEFA
Capacity building training on Early Detection and Prevention of Disability, organized by Handicap International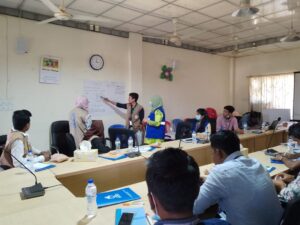 FDMN Cox's Bazar Rohingya Camp 1w executing the construction of health facility corners.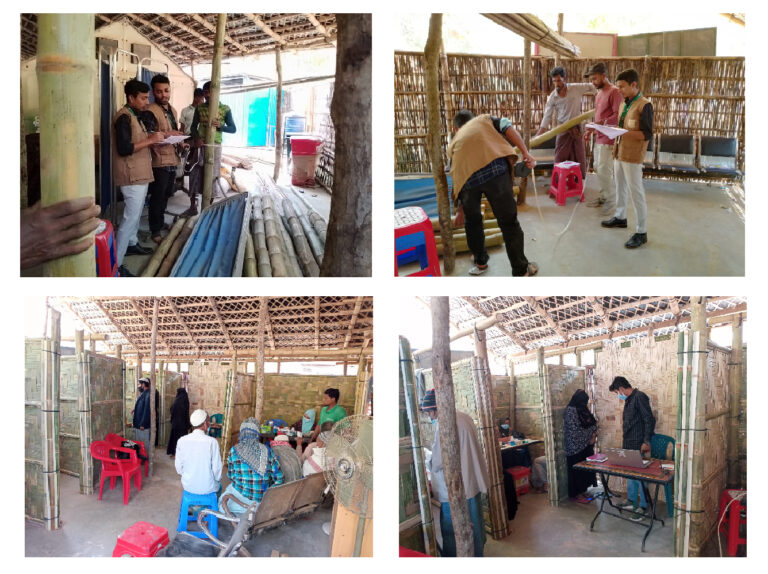 Accessible Healthcare for the Rohingya FDMNs/Refugees
HAEFA healthcare workers have provided free medical care and medicine to the Rohingya FDMNs since its establishment in October 2017. In January 2023, more than 5,110 individuals received free medical care and diagnostic services from HAEFA.
Kutupalong (Camp 1W):
More than 2,960 patients visited Camp 1W in Kutupalong and received healthcare services.
141 laboratory tests were conducted at HAEFA's semi-automated NCD Pathological Laboratory
Balukhali (Camp 09):
More than 2,140 patients visited Camp 09 in Balukhali and received healthcare services.
165 laboratory tests were conducted at HAEFA's semi-automated NCD Pathological Laboratory 
FDMN Rohingya Camp at Bhashan Char:
More than 1,960 patients visited the HAEFA Medical Check-Up and Treatment for FDMN Rohingya Camp at Bhashan Char and received healthcare services.
HAEFA Cervical Cancer Screening and Treatment
In Kurigram District, HAEFA provided over 1520 women with cervical cancer screenings conducted in Upazila Health Complexes (UHCs). 22 patients were found VIA positive through the initial screening test and referred for further investigation and treatment.
In January 2023, more than 1660 women were screened in 06 VIA centers (Sadar Hospital, MCWC, Ramu UHC, Moheshkhali UHC, Chakaria UHC, Pekua UHC). Seventeen cases were found positive through the initial VIA screening test and referred for further investigation. The team followed up with them and organized Colposcopy in Cox's Bazar Sadar Hospital and Chakaria UHC. Thirty-two Colposcopies were performed at Cox's Bazar Sadar Hospital and Chakaria UHC. The Cox's Bazar Project team also followed up with seven previously identified cancer patients and referred them to Chattogram Medical College and the National Institute of Cancer Research & Hospital (NICRH), Mohakhali, Dhaka, for further treatment.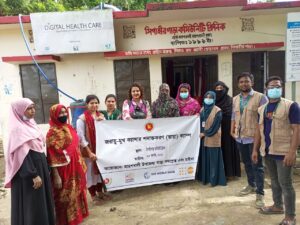 HAEFA Health Clinic for Host Community
In January, the HAEFA Health Clinic services for the host community were provided on the 2nd and 19th of the month to more than 110 patients, at two different locations, including the Shonarpara Model High School and Phalong High School, Ukhiya, Cox's Bazar, Bangladesh, respectively.

HAEFA believes this new chapter of providing healthcare services to the surrounding host community will improve the quality of life and bring bright smiles and hope to the faces of disadvantaged and vulnerable people.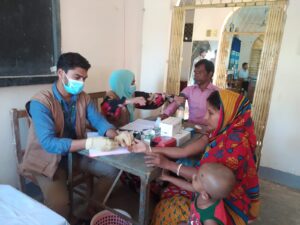 Donate to Support Our Cause!
HAEFA is in need of donations to support the Rohingya FDMN (Forcibly Displaced Myanmar Nationals) healthcare and COVID-19 relief efforts. Any support, whether donations, outreach, aid in collaboration from personal and professional involvement, or any other method of support to HAEFA and its underprivileged, underserved, and displaced beneficiaries, would be greatly appreciated! All donations to HAEFA are tax-deductible as allowed by the laws of the United States.
HAEFA's Tax Identification Number (EIN): 46-2997707
NTEE: Public Health Program (E70)
Text-to-Donate: 53-555 (Keyword: HAEFA)
For more regular updates on the Rohingya refugees and other activities related to our organization, be sure to give us a like on Facebook and follow us on Twitter and Instagram. 

HAEFA Newsletter Editorial Board
Nairita Ahsan Faruqui
Editor

Raihana Mehreen
Associate Editor

Dr. Kaniz Ferdouse Mou
Associate Editor

Contributors for the February Newsletter:
Afifa Fabiha and Sajia Haque

Copyright © 2023 Health and Education for All (HAEFA), All rights reserved.