Training on Screening, Treatment & Management for Prevention of Cervical Cancer
Date: 11th February to 23rd February 2023
Venue: Dhaka Medical College Hospital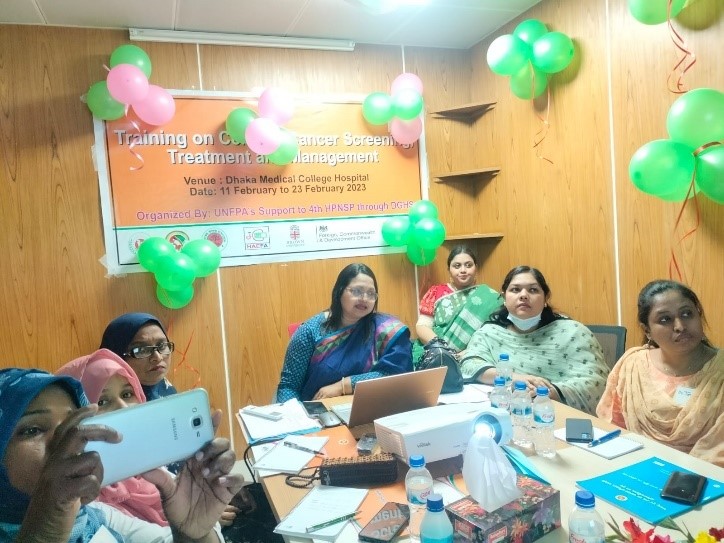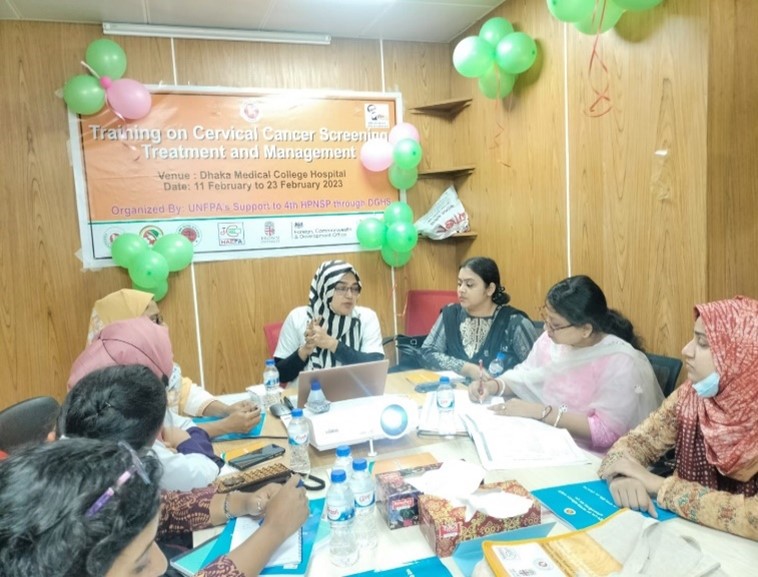 A Non-residential Training on Screening, Treatment & Management for Prevention of Cervical Cancer was held on 11th February to 23rd February 2023 at Dhaka Medical College Hospital (DMCH), organized by DMCH and supported by HAEFA.
The session was held with the resource persons from DMCH, Professor Dr. Nazma Hoque, Professor and Departmental Head of Obstetrics and Gynae, DMCH, along with Professor Dr. Fatema Rahman, Professor Dr. Khodeza Begum, Assistant Professor Dr. Lutfa Begum Lipi, Associate Professor Dr. S M Shahida, Junior Consultant Dr. Samina Sultana, RS DMCH Dr. Mahbubur Rahman Rajib, 3 Junior Consultant, and 4 SSN were present and coordinated by Dr. Sharmin Sultana Urmi, National Clinical Coordinator, HAEFA Bangladesh.
The training was framed with Consultant from DH, Ulipur, Bhaurungamari UHC of KURIGRAM district and SRHR Officer of Gazipur & Netrokona, 2 Junior Consultant from DMCH, and National Coordinator GBV from DGHS were participated in the training program.
The first 6 days of the training were about Basic VIA Training which included Anatomy, Physiology of Female Reproductive Organ, Etiology, and Pathogenesis of Cervical Cancer with Single Visit "See and Treat" approach of cervical precancers lesions. Also, enlightening the trainees about the Principles of Cervical Cancer Screening- Target age, Frequency of Screening, and practicing VIA & CBE Examination at the outdoor of DMCH.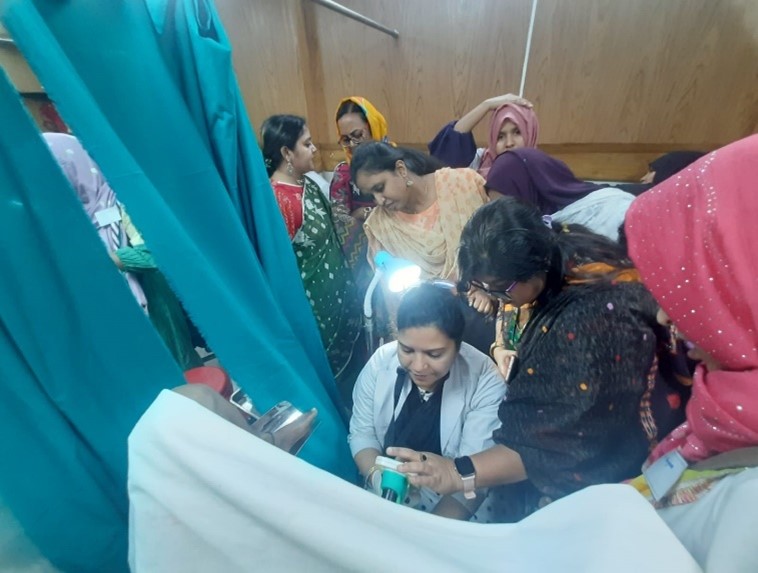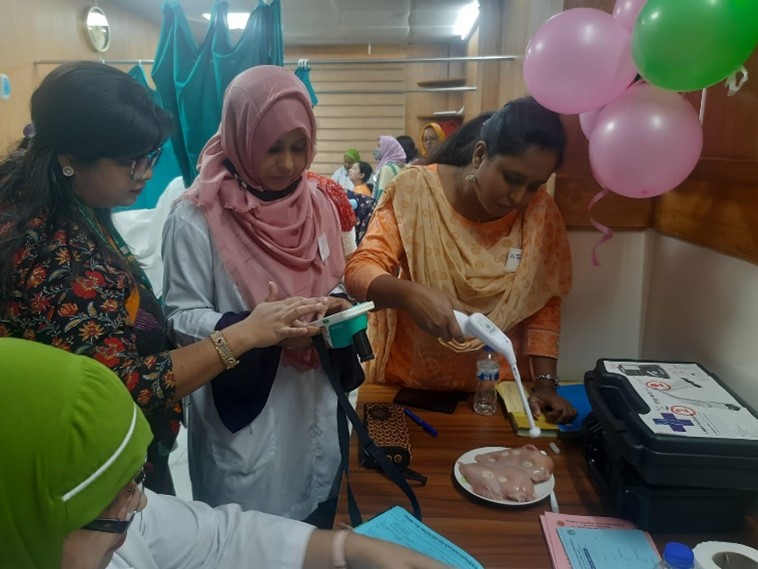 The next 6 days of Training sessions included Basic Colposcopy Training with Advance Management. Principles of Colposcopy with indication, normal finding and Colposcopy diagnosis, Thermocoagulation through Mobile ODT, and also Conventional Methods were included in this part.
After every day's Theoretical and Practical session's Participants had a session on Data entry on 'DHIS2 –National Cervical and Breast Cancer Surveillance System' for proper Tracking and referral system, this session was supervised by Dr. Mohammad Adnan, From MIS, DGHS.
From HAEFA's part, I thanked the Director of DMCH and Respected consultants of DMCH for giving us this opportunity and gave a short brief about HAEFA'S work extension and project details with our role in screening, treatment and referral procedure with tertiary management of the cancer patients.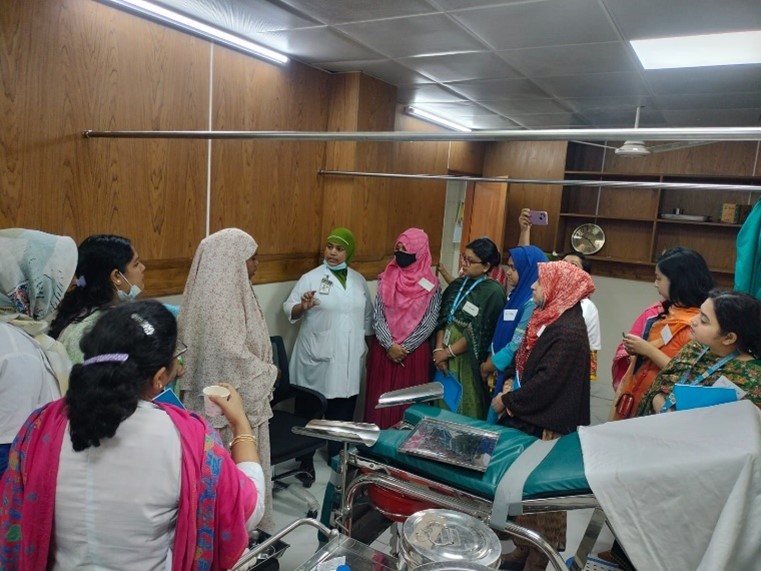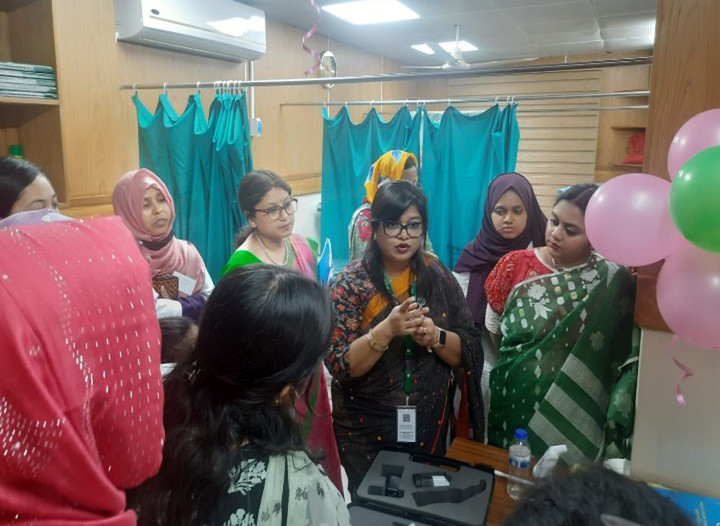 The Training ended by a Certificate Giving Ceremony where the Director of DMCH, Brigadier General Md Nazmul Haque, and All the consultants of the Obstetrics and Gynae department of DMCH were present.
On the closing speech Director of DMCH thanked the participants and both UNFPA & HAEFA for playing a significant role in Preventing Cervical Cancer in Our Country.